Time flies by with little ones, so how do you capture the sweet memories together?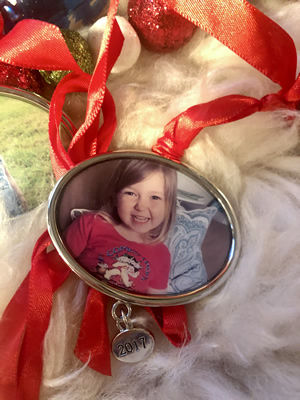 Every year since our daughter was born, I create a picture ornament of her. There are many great photo websites which make this a fun and easy project to do. Simply select your favorite photo from the past year (no special Christmas photos needed) that you feel captures your kiddo(s) and create your ornament. More than one kid? Upload a group shot of all the kids for one nice ornament to save time or create one specific for each child.
Then, every Christmas season as you unpack ornaments to decorate this year's Christmas tree together, you can take a stroll down memory lane as you see how your littles have grown over time. Our daughter thinks it is fun to see how much she's changed as we find each ornament.
TIPS: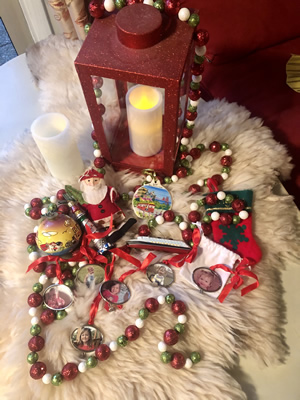 Select a photo ornament which displays the year as well so in years to come, you are not trying to recall, "Was this photo when she was 6 or 7 years old?"
Even if your little one(s) are not so little anymore and you're wishing you had started this ornament when they were itty bitty, you can still order for past years as well! Ensure for past years, you select an ornament without a year listed since they often only provide current year as an option or no year. Once you receive the ornament(s), just use a colored sharpie to add that year to the front or backside.
We also like to buy a Christmas Ornament for each trip we take and write the year on it with a sharpie so we can also reminisce about our trips as well while decorating.
BONUS Sentimental Tip: Order an extra ornament for each child. I plan to take that extra set of picture ornaments, reflecting every year of my kiddo's childhood (sniff, sniff), and wrap them all up as a housewarming gift for her first place. I would like to imagine when she's cozied up in her first place, decorating her first Christmas tree, she'll have fun remembering all those years and how much we love her. Maybe the ornaments will even last to when she has her kiddos, and they can laugh at the idea of their mom ever being that little once and she'll keep the tradition going with them.