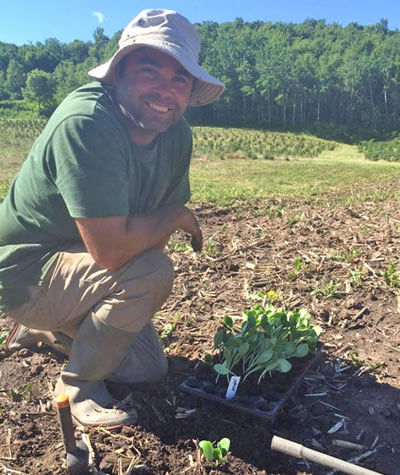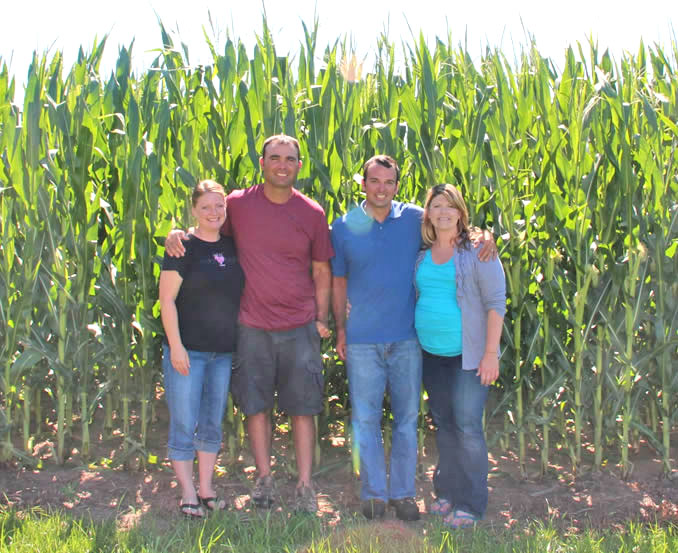 When many people think of farm life, an image of a big red barn pops into their head. This has been an iconic symbol of farm life for generations throughout Wisconsin. At Enchanted Valley Acres, our beautiful red barn is the hub of our activity today, just has it had been in the past. We hope to preserve and share our farmstead with our many visitors throughout the year.
Our farm history has been gathered mainly from recollections of our many friendly neighbors. Our current barn was constructed in 1937 after the original barn burned down. The original farm was homesteaded by the Grob family. Several generations were born and raised on the farm. One noteworthy member of the family was professional baseball player Connie Grob (Conrad George Grob). He was a pitcher in the major leagues for the Washington Senators. He owned Connie's Home Plate just to the north on Hwy. K in Ashton and lived on the farm for many years.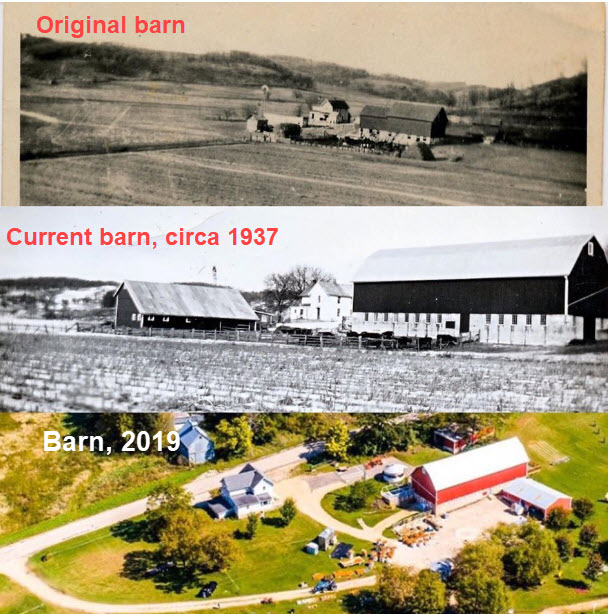 After Connie's passing in the late 1990s, another professional athlete, BJ Armstrong bought the home farm. BJ Armstrong had an illustrious career with the Chicago Bulls in the 1990's, contributing to three of their NBA titles. He was the 3 point specialist at the time leading the league in 1992-1993 season. To this day he ranks #9 in 3 point field-goal percentage shots.
This takes us to May of 2011, when the farm was purchased from the Armstrongs by the four of us: Wade and Heather Comstock and Chris and Angela Kirsch, and their daughter Julia Kirsch. The property had been vacant for about 10 years prior to us purchasing it and we immediately got to work on restoring the property to its beautiful potential to allow us to fulfill our dreams of sharing a unique agricultural tourism venue with the surrounding community members. We're honored to continue to share our piece of history and farm tradition, while creating memories with you and your loved ones by offering two seasons: Fall Fun and Christmas Trees!