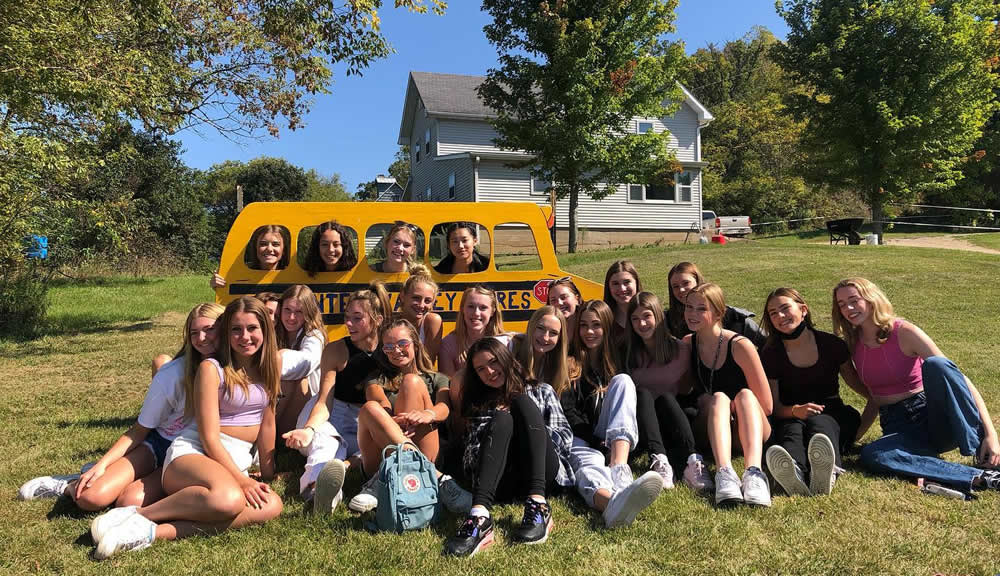 Groups & Parties
What better way to celebrate birthdays, reunions, corporate events, etc. then together on the farm?
Parties
Party reservations include:
3 hours reserved space in upper barn. NOTE: More than 2-3 parties (depending on size) can occur simultaneously but will be given separate areas of the barn.
Select either 1030am-1:30pm OR 2-5pm
After barn rental time has ended, your guests are still allowed to remain at the farm until closing time (6pm).
Tables and chairs
You may bring in your own food & drink or arrange for catering or delivery of food. No alcohol or glass containers allowed. FYI: PJs Subs & Pizza in Cross Plains delivers.
Access to all activities except Gem Stone Mining, Egg Excavation and non-activities such as pumpkins and food, etc.
Cost:
Regular admission rates for each person attending the party. There is no extra fee for renting space in the barn.
– All guests 3 years of age and over need admission passes.
– Guests 2 years of age and under are free.
– Admission rates can be found here.
Admission includes access to all activities except Gem Stone Mining and Egg Excavation (and non-activities such as pumpkins and food). You can add to the party experience with these activities and pumpkins, if desired.
Note: There is a $200 minimum for parties.
Group discounts are not applicable for parties reserving the barn. If you do not need use of the barn, see Group Discounts section.
To Reserve:
Please complete and submit the form.
Corporate Events
Please complete and submit the form for a customized quote.
Group Discounts
For groups of 30+ paid admission guests arriving at the same time and paying in one transaction (no personal checks allowed), complete the form for a quote. Our average group discount is $1 off admission rate. Barn rental is not included – if you would like to rent the barn, please see the Party (with Barn Rental) section.
Group & Party Quote and Reservation Request