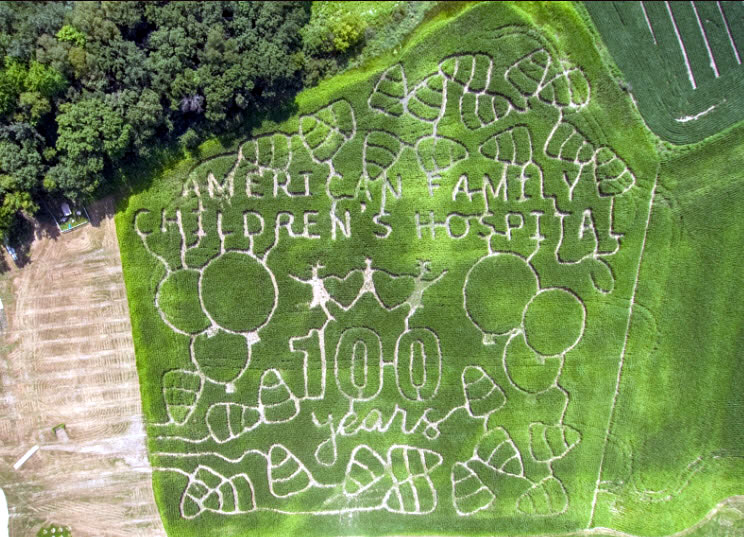 Closed for Fall 2021. Stay tuned for 2022 Details!
Are you up to the challenge of finding your way through over 8 acres of corn mazes?
This year we celebrate the 10th Anniversary of the farm!
Thank you to our guests for letting us be a part of your family traditions. There are wonderful farms in the area so we're always honored when you choose to visit us! Your smiles and laughter remind us how lucky we are to be part of this community.
THANK YOU and hope to see you soon!
Our corn maze this year has 6 Farm Scene Investigation (FSI) game checkpoints showing a weapon, location and suspect you will punch in your FSI card. We have 7 suspects to investigate- similar to the game Clue, help us determine who kidnapped Farmer Joe, location and with what weapon!
There are also 6 additional corn kernel checkpoints to locate- each one containing a kernel of information about the farm!
Corn Mazes, Giant Slides, Pumpkin Patch and all the fall fun open September 11 to October 31.
Saturdays & Sundays in September | Fridays, Saturdays & Sundays in October | Also Thursday, October 21st & October 28th | Hours 9am-6pm